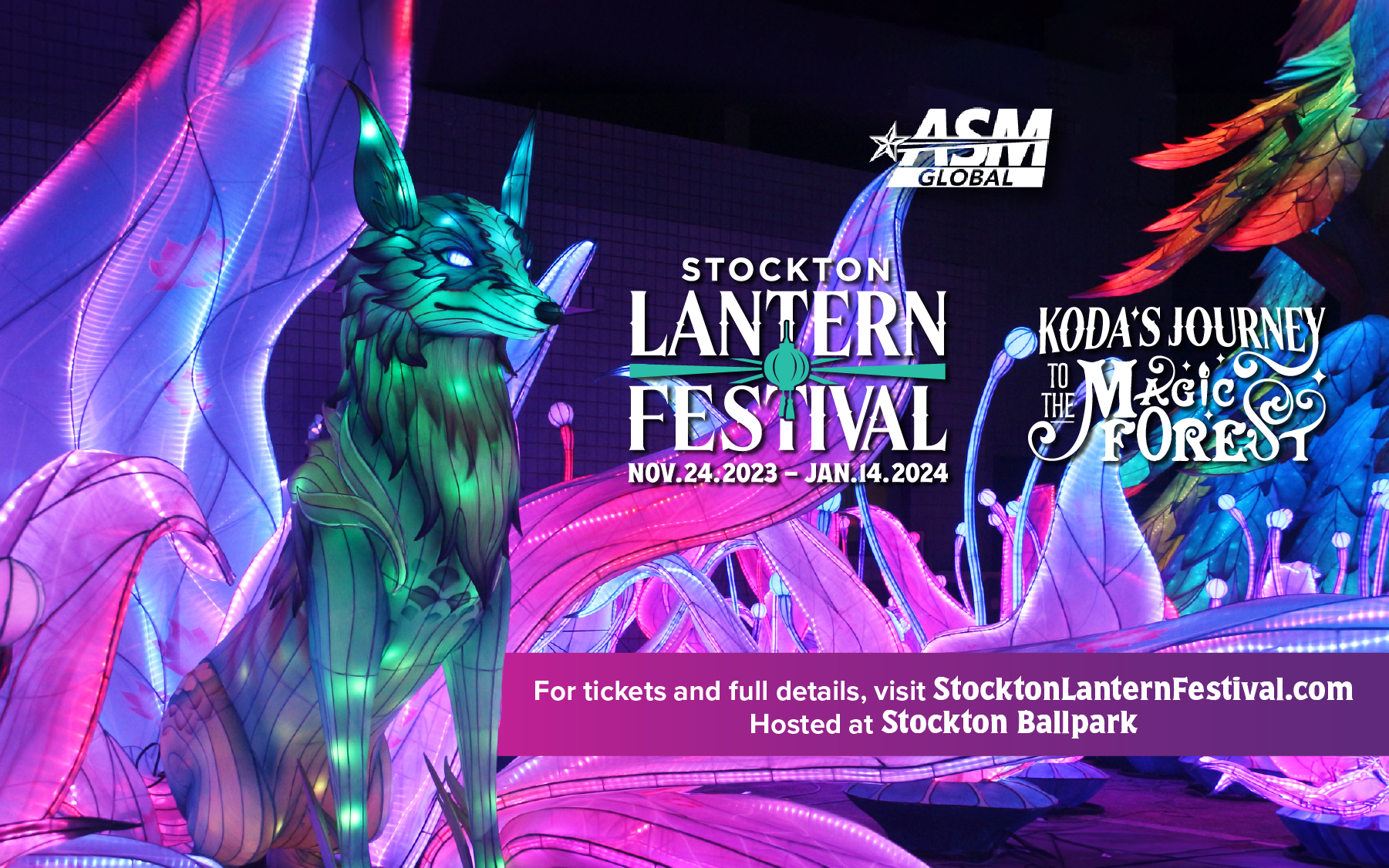 Stockton Lantern Festival
Koda's Journey to the Magic Forest
Nov
24
, 2023
-
Jan
14
, 2024
Date

Nov

24

, 2023

-

Jan

14

, 2024

Venue

Stockton Ballpark

Doors Open

5:00PM

Ticket Prices

Adult Ages 13+ Tickets start at $23 | Children Ages 2-12 Tickets start at $19 | Seniors Ages 65+ Tickets start at $19

On Sale

On Sale Now
Event Details
This winter, Stockton Ballpark will be transformed into a magic forest with whimsical creatures and plants that are larger-than-life and glow at night. We invite you to follow the footsteps of an 8-year-old boy named Koda to take on an exciting adventure to the deep woods of Caballococha, Peru.
The lines of reality and imagination start to blur as you weave through the forest. All the larger-than-life art installations are handcrafted by lantern artisans employing the technique of traditional Chinese lantern making which enjoys a history of over 2000 years. Tens and thousands of LED lights, metal and fabric in vibrant colors are used to create unforgettable winter night lights experience. The magic beings when the sun sets, and the forest starts to glow at night.
This unique walk-through experience is complimented with live stage performance of music, dance, and acrobats. The Magic Forest is open to travelers of all ages to explore.
In partnership with:

Additional Ticket Information
Mon- Thu
Advance Ticket: Adult Ages 13+ $23 | Child Ages 2-12 $19
Day Of Show Tickets: Adult Ages 13+ $26 | Child Ages 2-12 $23
Fri- Sun:
Advance Ticket: Adult Ages 13+ $28 | Child Ages 2-12 $24
Day Of Show Tickets: Adult Ages 13+ $ 30 | Child Ages 2-12 $28
Any Night Ticket:
Any Night Tickets: All ages $30. This ticket allows you to gift tickets without spoiling the suprise by asking what night they want to attend.
Event Dates: Now through January 14, 2024
Event Times: Opened nightly from 5pm - 10pm
Please arrive by 9pm to allow one hour to view displays, sooner the better as you will want ample time to enjoy the magic of the lanterns.
Tianyu Culture & ASM Global are pleased to offer a ticket option that can be used any night of your choosing! Any Night tickets make great gifts and afford you the flexibility to work around busy holiday schedules. If you need flexibility, this is the ticket for you!
BOX OFFICE HOURS:
Stockton Ballpark Box Office: Daily 2pm- 9pm
Adventist Health Arena Box Office: Monday/Wednesday/Friday 11am- 2pm
Date Specific tickets allow you to pick the specific date you want to attend the festival.
Ticket prices increase when purchased on the day of the event.
Child- Ages 2-12 save when purchasing tickets.
Group- Save $3 per adult-priced tickets when purchasing 10+ adult tickets. Click HERE for inquiries.
Military- Active military and Veterans Save $5 when presenting ID at Adventist Health Arena and Stockton Ballpark box office.
Senior- 65 years and older save when purchasing tickets.
Student- Save $3 on Wednesdays with a valid student ID at Adventist Health Arena and Stockton Ballpark box office,
Please note that the ballpark will be using the following security procedures for all events. Please plan accordingly.
Gates open daily at 5PM and last entry into the Stockton Lantern Festival is 9PM as the lanterns go dark at 10PM.

Walk thru metal detectors at all entrances of the ballpark; all patrons will walk through a metal detector prior to gaining access. If needed, security will perform pat downs on patrons in addition to the metal detectors.

Bags larger than 14"x14"x6" are prohibited from entry and all bags are subject to search. If volulntary search is denied, entry will be denied.
Nonprofessional cameras are allowed.

No weapons of any kind will be permitted into the ballpark. Including wallet chains.

No outside food or beverage will be permitted into the ballpark.

We are a cashless facility! All points of sale within the venue are no longer accepting cash. Please be prepared to pay with your credit card, debit card or mobile pay. Thank you!

The ballpark is a no smoking facility, there is no designated smoking area.

The ballpark has a no re-entry policy.

Strollers are allowed and will be searched.
We encourage you to plan accordingly for traffic in the City, parking and long lines when attending Stockton Lantern Festival.
Parking is located at the North Lot and Arena Garage – 398 W. Fremont St, Stockton, California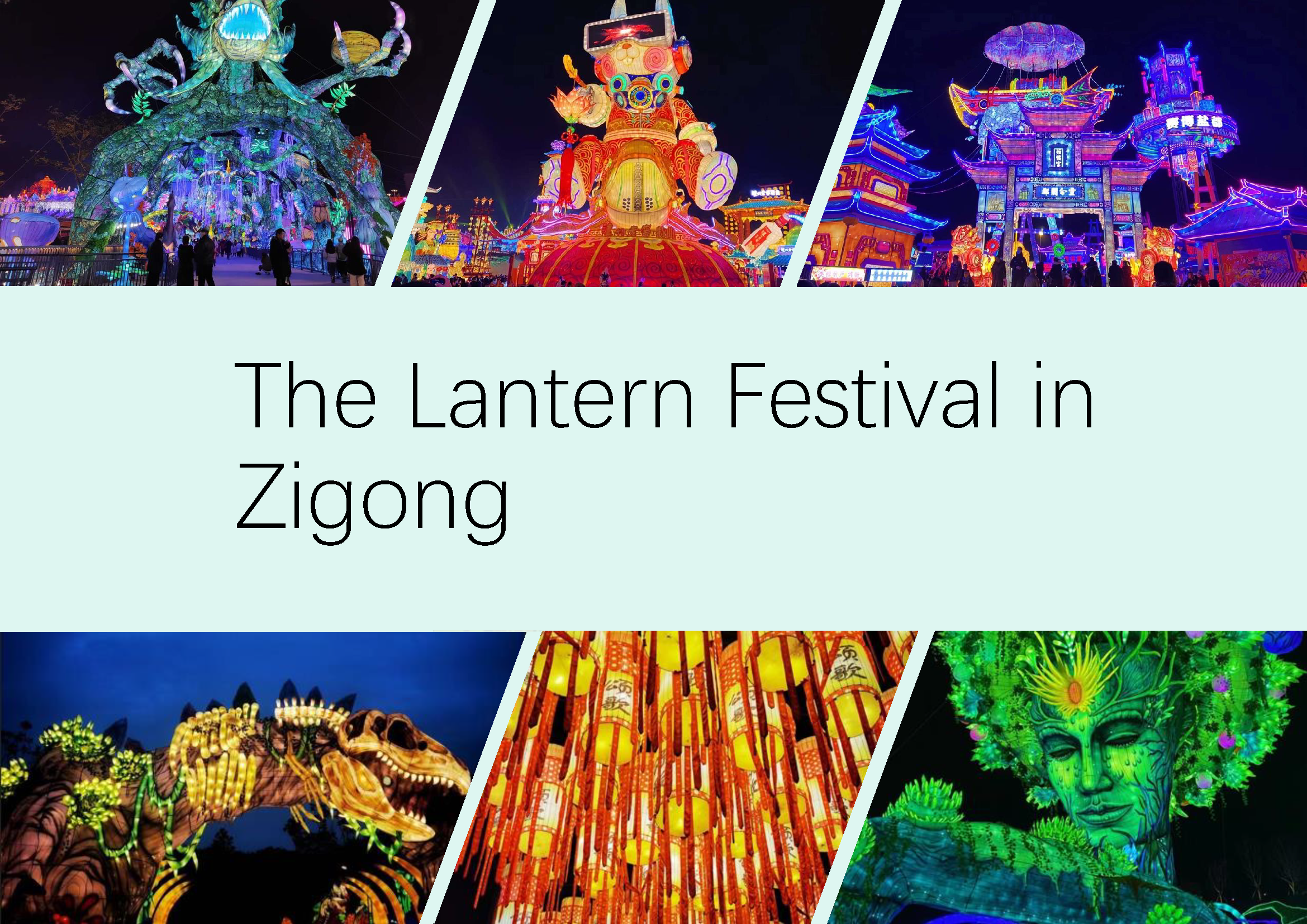 Click the link Introduction of Zigong Lantern Festiva to find out more about the amazing history of The Lantern Festival in Zigong.
Looking for a fun way to keep students learning? Check out our free Stockton Lantern Festival Lesson Plans. From the history of the festival to how these sculptures are crafted, we have four days of lessons and activities created and ready to go for your students grades K-5. Download today!
Each night we will present live traditional Chinese stage performances at the main stage located on the concourse. Show times are as follows:
Monday through Thursday
5:30PM, 7PM and 8:30PM
Friday through Sunday
5:30PM, 6:30PM, 7:30PM and 8:30PM
PLEASE NOTE: Performances are included in the ticket price; however, performances may be cancelled due to weather or unforeseen circumstances for the safety of the performers. If a performance or performances are cancelled, there will be no refund or compensation given.
Re-entry is NOT permitted for Stockton Lantern Festival. Entry into Stockton Lantern Festival will stop at 9PM and the lanterns go dark at 10PM.
Sensory Friendly night will take place on Monday, January 8, 2024 and include lower decibel music, decreased capacity, to allow more space between crowds, reduced strobes and flashing lights, as well as access to a quiet area to decompress from sensory overload. Quiet areas do have a limited space so we ask all to be mindful of others.
This event will go on Rain or Shine. Please visit our website, social media, or call us at 209.373.1400 in the case of extreme weather conditions and/or slippery road/surface conditions.
Patron safety is our top priority. In the best interest of our guests, we may decide to close on nights we feel walking conditions are unsafe.