Stockton Ballpark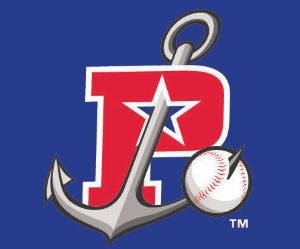 The Ports hosted their inaugural home opener at Banner Island Ballpark on Thursday, April 28, 2005. The ballpark features 4,200 fixed seats, four luxury suites, two picnic areas, an elevated club seating area, and over capacity of 5,200.
Banner Island Ballpark was built by the City of Stockton, and was designed by HKS, Inc. The ballpark was built as part of the revitalization project for the Downtown Stockton Waterfront area, and was built concurrently with the Stockton Arena. The stadium was given a historical certificate and named a historical site on August 10, 2008 by the Stockton Cultural Heritage Board. Banner Island was not only the home of professional baseball in Stockton, but also the site where Charles Weber flew the flag to celebrate Union victories during the Civil War (hence "Banner Island"), where Coxey's Army was camped in 1893, and where World War II ships were constructed.
Upcoming Stockton Ballpark Events
There are no upcoming events at this time.