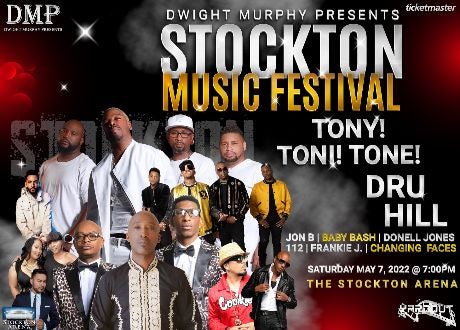 Tony! Toni! Tone!, Dru Hill, and more 05/07/2022!
Jan 19, 2022
View All News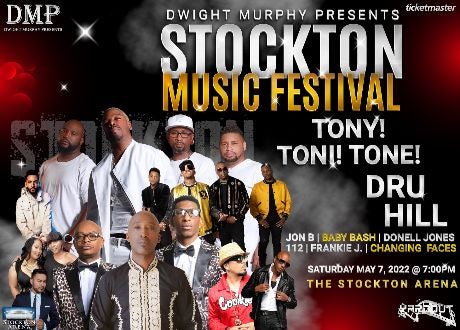 New Show Announced: Direct from the offices of Dwight Murphy Presents, comes a new show announcement guaranteed to create a love buzz throughout Stockton, California this summer. Coined, The Stockton Music Festival, this one-of-a-kind event will showcase over eight musical guests from the golden era in R&B including Headlining performances from the incomparable Tony! Toni! Tone! and Billboard Award winning artists Dru Hill. Also illuminating the stage this May 7, 2022 will be legendary classic Rhythm & Blues artists Jon B, Baby Bash, Donell Jones, 112, Frankie J, and Changing Faces.
Don't miss The Stockton Music Festival with Tony! Toni! Tone! & Dru Hill at the Stockton Arena on May 7th, 2022!
Print This Page