Preferred Restaurants
Take a culinary tour of Stockton history and culture at one of our delicious eateries. Whether you prefer to linger over a specially prepared meal, or grab a tasty bite at a well-known chain, there's a Stockton restaurant to delight your taste buds.
We are excited to introduce you to some of SMG Stockton's Preferred Restaurants.
Haven't heard of some of these HOT spots? Click on the restaurant name and you will link directly to their website. There are a wide variety of restaurants to suit your taste buds and the list keeps growing. If your restaurant is interested in becoming a SMG Stockton Preferred Restaurant give us a call at (209) 373-1558.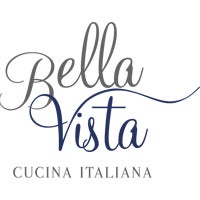 "We are excited to share this beautiful dining experience with you offering savory authentic Italian cuisine in the heart of downtown Stockton. The restaurant is full of flavor and culture with options to dine inside or on our terrace overlooking Downtown Stockton's diverse waterfront."
110 N. El Dorado Street
Stockton, CA 95202
Phone: (209) 949-2104
Email:
[email protected]