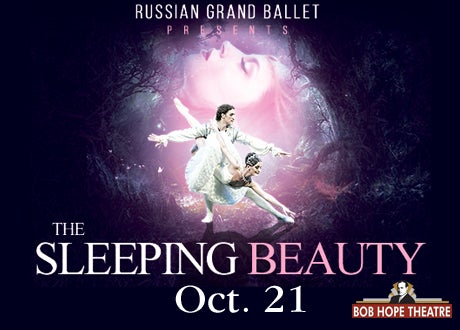 The Russian Grand Ballet Brings "Sleeping Beauty" to the Bob Hope Theatre
Jun 14, 2016
View All News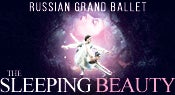 Following successful US debut performance at the Bob Hope Theatre during 2015 Northern American Tour, the troupe is returning with the world's favorite fairy tale!
The Russian Grand Ballet is pleased to announce the performance of Pyotr Ilyich Tchaikovsky's "Sleeping Beauty" in Stockton, on Friday, October 21 at The Bob Hope Theatre. Doors for the performance will open at 6:00 p.m., with the show beginning at 7:00 p.m.
The Russian Grand Ballet brings the classic ballet to life with Russia's brightest ballet stars performing the full-length production. Tickets are available to the public on June 10 and can be purchased through Ticketmaster.com, charge by phone at 800.745.3000, or in person at the Stockton Arena Box Office.
The Russian Grand Ballet has established a reputation for talent and versatility by touring the world with both full-length traditional ballets and shorter 'divertissements.' Its Ballet Master, Honored Artist of Russia, Vladimir Troshchenko, is highly dedicated to the timeless tradition of classical Russian Ballet. The honored artist of Ukraine Olga Kifyak will be dancing Princess Aurora, with The Honored Artist of Ukraine Eugeniy Svetlitsa as Prince Désiré for this 35-city US tour.
"There's a good reason why Sleeping Beauty is so often called the 'ballet of all ballets' – the combination of pure romanticism, the story about love and deception and Tchaikovsky's famous ballet music all continue to reach new generations of audiences," says Troshchenko. "Stockton's blooming art scene makes it the perfect location for the Russian Grand Ballet's Sleeping Beauty performance".
From young to old, many generations have waited for the moment of true love, when Sleeping Beauty opens her eyes, awakened by a kiss from her prince. The ballet is in three acts with two intermissions, with music by Tchaikovsky, choreography by Marius Petipa, revised by Vladimir Troshchenko, and libretto by Ivan Vsevolozhskiy and Marius Petipa.
Related Upcoming Event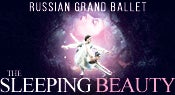 Print This Page