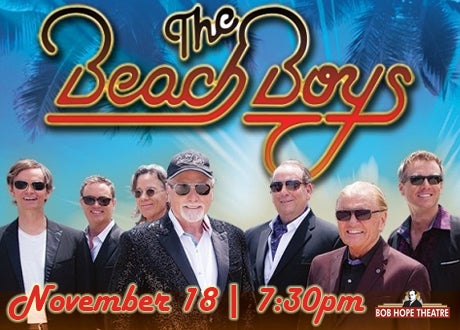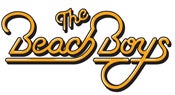 Performing LIVE at the Bob Hope Theatre, Friday, November 18 starting at 7:30pm.

You can capsulize most pop music acts by reciting how many hits they've had and how many millions of albums they've sold. But these conventional measurements fall short when you're assessing the impact of The Beach Boys. To be sure, this band has birthed a torrent of hit singles and sold albums by the tens of millions. But its greater significance lies in the fact that it changed the musical landscape so profoundly that every pop act since has been in its debt.
Happily for us all, The Beach Boys continue to create and perform with the same bold imagination and style that marked their explosive debut over 50 years ago. And now in 2013, their Capitol Records release, Sounds of Summer (RIAA certified triple platinum with over three million in sales and climbing), and its companion The Warmth of the Sun marks a resurgence in Beach Boys interest that has again rocked the world.
Even more than the Beatles, The Beach Boys found through their music the key to unfading youth—and they made copies for everyone. To these guys, the beach isn't just a place where the surf comes to play—it's where life is renewed and made whole again.
Captained by Mike Love, The Beach Boys play an astoundingly busy schedule of concerts, averaging 150 shows a year, ranging from sundrenched summer festivals to gala New Year's celebrations and special events worldwide. In 1974 Mike Love's concept album Endless Summer ignited a second generation of Beach Boys fans and stirred a tempest that rocked the music world.
Related Upcoming Event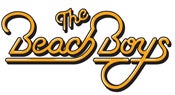 Print This Page