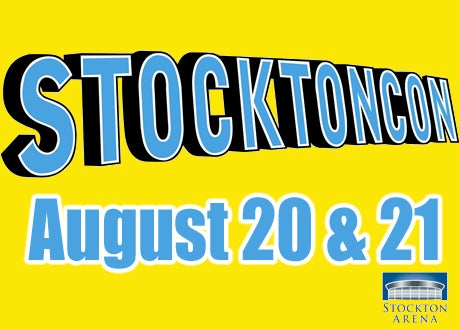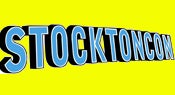 StocktonCon, presented by Utility Telecom, celebrates its 5 Anniversary in 2016 after a record-breaking attendance in 2015! This year's event is scheduled for August 20-21, 2016 (Saturday and Sunday) at Stockton Arena. The action in the Arena goes from 10am-5pm both days.
Two-Day Passes for StocktonCon will be available at a special pre-sale price of $18, while One-Day passes will be available for $13. Two-Day Passes will be available at the door for $22, and $15 for a One-Day Pass at the door. Tickets will be available at select ticket sales locations around Northern California beginning later this week and at ticketmaster.com. Beginning on Wednesday, March 9, One-Day Passes will be available for just $10 and Two-Day Passes $15 – this deal is only available at the Stockton Arena Box Office and a very limited amount of tickets at this price can be purchased (2 per person).
StocktonCon 2015 drew over 14,400 fans to Stockton Arena, eclipsing the 2014 event's attendance of over 13,500. Overwhelming fan support has helped StocktonCon move from a one-day event at University of the Pacific, to one of the top events on the West Coast.
A large array of artists, exhibitors and special guests will once again be in attendance at StocktonCon. More than 200 exhibitors and artists will be a part of the fun – with fans in attendance able to find lost treasures and art commissions. Comic legends Sergio Aragones and Jae Lee are two of this year's special guests, with more guest announcements coming soon.
There will also some other outstanding events in addition to the fun at Stockton Arena. The Chase Chevrolet Costume Contest will once again take place on Saturday night (Aug. 20) at 5pm in the University Plaza Waterfront Hotel's ballroom. The Geek Fashion Show will return after a successful debut in 2015 and will highlight Sunday programming at the hotel, followed by the Chase Chevrolet Kids Costume Contest. Pro Wrestling Bushido also returns with squared circle action on both days outside the main entrance to the Arena.
A portion of the proceeds from StocktonCon go directly to charity.
Print This Page