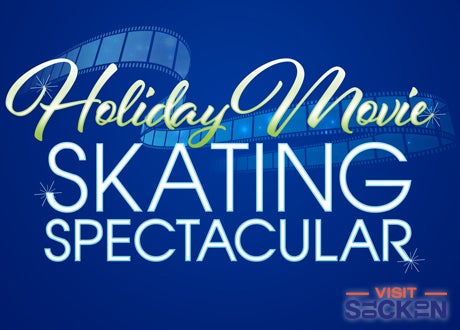 Holiday Movie Skating Spectacular
Aug 8, 2016
Hosted by: Kristi Yamaguchi and Michael Weiss
View All News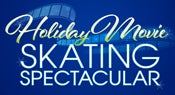 The Stockton Arena is excited to host the Holiday Movie Skating Spectacular: Where Did They Film That? The Holiday Music Journey on Wednesday, November 9 at 7:30 p.m. This show is a celebration of the greatest Holiday movies and Holiday soundtracks of all time (for example: A Christmas Story, Elf, Bad Santa, Home Alone, Meet Me in St. Louis, Holiday Inn, White Christmas, Frozen, etc)
The cast features one of the greatest figure skaters in U.S. history, Olympic Champion Brian Boitano, along with World Champion Kimmie Meissner.
The skating cast will skate to holiday music with some of the numbers being performed live by the "Queen of Popera," Romina Arena starring as the show's guest artist. Arena will be joined in the show by the "World's Longest-Running "Phantom" in Phantom of the Opera," Franc D'Ambrosio as the special guest artist.
Hosted by Olympic Champion Kristi Yamaguchi and three-time U.S. Champion Michael Weiss, the star-studded figure skating cast is scheduled to include:
Olympic Champion, two-time World Champion and four-time U.S. Champion Brian Boitano
World and U.S. Champion Kimmie Meissner
Four-time U.S. Medalist and World Bronze Medalist Caryn Kadavy
U.S. Champions Caydee Denney & John Coughlin
Eight-time British Champion Steven Cousins
Two-time U.S. Bronze Medalists Kim Navarro & Brent Bommentre
U.S. National competitor Carly Donowick
U.S. National competitor Jonathon Hunt
U.S. National competitor Erin Reed
ProSkaters VSO Champion Ashley Clark
Tickets for Holiday Movie Skating Spectacular will be available at www.Ticketmaster.com, all Ticketmaster outlets, the Stockton Arena box office and charge by phone at 800-745-3000.
The show is part of the Colgate Skating Series and will be taped to telecast on ABC during the holiday season.
Related Upcoming Event
Print This Page