Dear Dwight Yoakam Fans,
We regret to inform you that Dwight's show tonight in Stockton, CA at Bob Hope Theatre is being rescheduled. Due to bronchitis, in order to prevent damage or further loss of his voice, Dwight's doctor has instructed that he not perform.
The performance has been rescheduled for Saturday, January 6th. The venue has advised that all show tickets will be honored as purchased for the new show date. Please contact your point of purchase with any issues or concerns.
We apologize for any inconvenience and appreciate your understanding. Dwight deeply regrets not being able to perform or honor any Meet & Greets tonight. - D Team
Related Upcoming Event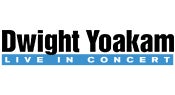 Print This Page